Slide Gates, Diverter Valves, Clamps / Couplings
Click on above logo to go to the website of Lorenz in Ontario, Canada.

We have divided our Lorenz products into 3 separate pages:
Youtube Video of Lorenz Roller Gates
Lorenz offers a complete line of Conveying Products. Products include Slide Gates, Diverter Valves, Gravity Diverters, Iris Valves, Butterfly Valves, tubing, couplings, elbows, cyclones, bin vents, central vacuum cleaning tools and fittings. Please click on link below to hear more about Lorenz.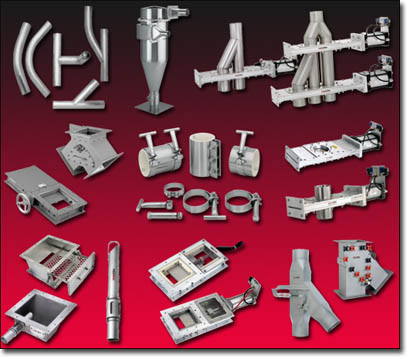 Lorenz Products
Call Millennium to request a full Lorenz catalog!
Our primary territory is the Midwest which includes:
Missouri / MO, Illinois / IL, Iowa / IA, Tennessee / TN, & Kentucky / KY. We have also completed bulk processing projects in Louisiana / LA, Indiana / IN, Mississippi / MS, Tennessee / TN, Arkansas / AR, Kansas / KS, California / CA.